Check Services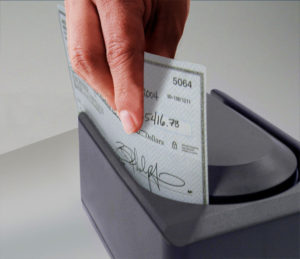 Free Service – No Cost to You
Receive 100% of Checks Collected
Collection Rate of 85% - 95% on Active Accounts
No Special Equipment Needed
No Long-Term Contract to Sign
Easy Sign-Up
No Limit of Number of Checks
Reduced Future Bounced Checks
Due To Built-In National Negative Database Reporting
Shuts Down NSF Check Writer Until Your Funds Are Collected
117,000 National Merchants Act As Your Behind-The-Scene Partners
Free 24/7 Tracking Keeps You in Control At All Times
24/7 Online Reporting-You Always Know the Status of Checks in Progress
24/7 Real Time Image of Returned Check Allows You to Retrieve Pertinent Information from Front and Back of Checks
Staff of Dedicated and Courteous Individuals at Your Service – Sensitive to Check Writers with Bounced Checks
The Friendliest Most Efficient Method of Collecting Bounced Checks
Allows your Customer to Pay by Check While Giving You the Cheapest Method of Accepting Payments
Keeps You Out of the Collection Business so You Can Do What You Do Best – Serve your Customers
Consolidated Return Service
For faster turn around on your bounced checks use our Consolidated Return Service
All return checks come directly to just one bank even if you have multiple depository institutions. Checks will not be physically returned to your bank and your bank will not charge the return item fee. Your account will be debited in one transaction for the face amount of return item plus a $2.00 service charge per returned check. With all your returned checks in one place, you gain control that you never had before. All that is required to start the process of consolidating your return items is a special endorsement that instructs the check-writer's bank to send the dishonored check to the consolidated account for processing
Improves the speed with which you are notified of dishonored check
Helps stop runs; improves our already high collection rates.
Receive your return checks from one source and not multiple banks
Endorsement stamp replaces your old one so only one stamp is needed.
Reduce or even eliminate your bank's NSF fees!
You deposit checks just like always, no change to your deposit process
The $28.00 cost of the new endorsement stamp will be quickly recovered by the reduction of bank fees.
Please check with Sarah on check reading machines prices.
Other services available at minimal additional fees.
When the check writer presents his check, a check reader submits the check to a nationwide database. This database contains the recent transactions history for more then 42 million known check writers, and will flag you to identify potential fraud risks such as high check volume or accounts with unpaid returned checks.
Under the Guarantee Service you are funded for an approved check that is returned unpaid whether or not the check is collected when it has been authorized through the system.